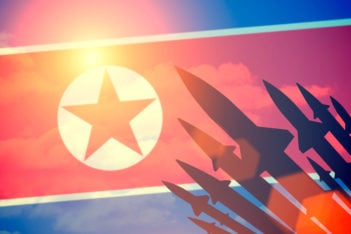 The US has sanctioned 6 people and 4 companies said to have ties to North Korea's weapons proliferation and illicit finance activities.
OFAC has included Kim Kyong Nam for acting for the Foreign Trade Bank (FTB), North Korea's primary foreign exchange bank.  FTB is itself subject to sanctions for allegedly facilitating transactions on behalf of SDNs linked to North Korea's proliferation network, and Mr Kim is said to be one of FTB's representatives in Russia.  OFAC has also listed Jang Bom Su, Jon Myong Guk, Ko Tae Hun, Choe Song Il, and Kim Jung Jong for acting on behalf of Tanchon Commercial Bank (TCB), an entity designated by both the US and UN for being a financial arm of Korea Mining Development Trading Corporation (see previous blog on KOMID related designations).
The newly listed companies are Haejin Ship Management Company, Pyongjin Ship Management Company, and Yongjin Ship Management Company, shipping companies listed for connections to US and UN designated Ocean Maritime Management Company, and the Strategic Rocket Force of the Korean People's Army for activities that have contributed to the proliferation of weapons of mass destruction.
In the Treasury's press release, Acting Under Secretary for Terrorism and Financial Intelligence Adam Szubin stated that the Treasury "is committed to exposing North Korea's global proliferation network and excluding these facilitators from the international financial system". Adam Szubin is giving a breakfast address tomorrow morning in London on the Iran sanctions deal (JCPOA); see previous blog for details.