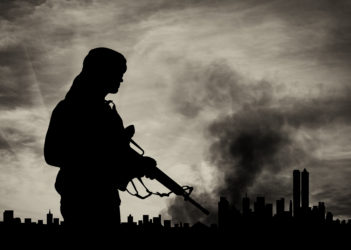 The UN Security Council has passed a resolution imposing sanctions on ISIL.  The sanctions impose an asset freeze, travel ban, and arms embargo on all people designated by the 1267/1989/2253 ISIL (Da'esh) and Al-Qaida Sanctions Committee, formerly the Al-Qaida Sanctions Committee, for being connected with ISIL or Al-Qaida.
In the resolution, the Security Council expresses concern about the "lack of implementation" of previous counter-terrorism measures, and encourages Member States to do more to ensure compliance with the sanctions and submit listing requests. It also urges Member States to implement the comprehensive international standards for combating money laundering and the financing of terrorism and proliferation set out by the Financial Action Task Force.
The resolution also extends the mandate of the office of Ombudsperson to the ISIL/AQ Sanctions Committee for a further 24 months, and that of the Monitoring Team, and sets out some new procedures relating to Ombudsperson delisting requests. The current Ombudsperson is Ms Marchi-Uhel.