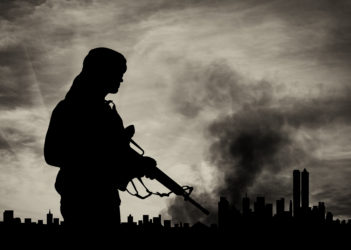 OFAC has sanctioned 2 senior leaders of the Boko Haram terrorist organisation, which was designated as a Global Terrorist by the US State Department in November 2013. In March 2015, Boko Haram pledged allegiance to ISIL.
The 2 newly listed people are Mohammed Nur and Mustapha Chad. Nur is said to have helped organise the August 26 2011 suicide attack on the UN headquarters in Nigeria, funded at least two suicide bombers for unspecified attacks, and since early 2012 is said to have been a member of Boko Haram's leadership council, supervising operations including suicide bombings, direct attacks, assassinations, and construction of IEDs.
Chad is listed for being a member of Boko Haram's Shura Council and a militant commander. He is said to have spearheaded a 2013 Boko Haram offensive to take over Maiduguri, Nigeria, with 2000 fighters, and since 2013 has provided support to Boko Haram elements operating in northwest Nigeria and maintained several weapon caches for Boko Haram in southeast Niger.
In the US Treasury's press release, Acting Under Secretary for Terrorism and Financial Intelligence Adam Szubin states that "From kidnapping schoolgirls to mass fatality terrorist attacks, Boko Haram represents a threat not just to innocents in Nigeria but to all civilized society".