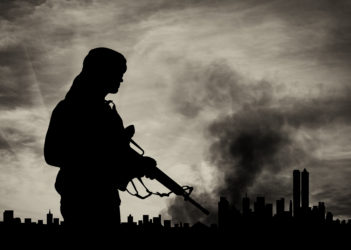 HM Treasury has published a note providing guidance to NGOs on operating within sanctions legislation. The guidance states that:
1. The purpose of terrorist asset freezing regimes is to prevent funds from being used or diverted for terrorist purposes. The purpose of other international sanctions regimes is "to influence the behaviour of the targets of the sanctions by increasing the cost of doing business, denying them access to resources needed for the unwelcome behaviour, and to send a broader political message condemning the target's behaviour. In Syria, the aims of sanctions are to downgrade Assad's ability to wage war on his people and pressure the regime into reassessing its position and reengaging in negotiations with the moderate opposition".
The purpose of the licenses from HM Treasury are to "mitigate the impact of an asset freeze on certain aspects of a designated person's life, whilst still ensuring that funds cannot be diverted for terrorist purposes or to support activities such as human rights violations and nuclear proliferation". HMT say that it would be "unusual" for licences to be granted to cover payments made overseas; they "usually cover payments within the UK, where terrorist financing risks can be more easily managed".
NGOs must consider whether their activities are prohibited if they interact with designated people. "For example, simply meeting with a designated person, or providing them with a meal or a drink is unlikely to fall within the prohibitions whereas paying funds to the designated person or repaying a debt on their behalf are among the prohibitions that would apply". Legislation does not prevent NGOs from operating overseas, including in areas where terrorist groups operate, but that it is the responsibility of NGOs and other organisations to "take reasonable steps to reduce the risk of non-compliance".
The Government "acknowledges the negative impact" of bank account closures / restricted banking services on NGOs, but says that "neither the government nor regulators can compel banks or other financial institutions to offer an account to a particular customer. Decisions taken by bank are private and taken in accordance with their risk appetite and compliance with legal and regulatory requirements". Individuals should "engage proactively with their bank at the earliest possible stage and provide information about their desired transactions, including how the ultimate use of the funds will be monitored. It may also be helpful for NGOs to demonstrate their existing due diligence processes".
The risk of prosecution for terrorist offences for involvement in humanitarian work is low.
The guidance also has sections on proscribed organisations under the Terrorism Act, ransom payments, and BIS export control licences.