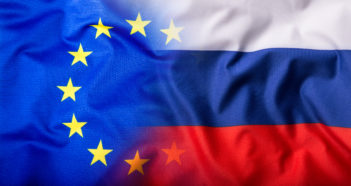 As indicated last Friday (see previous blog), the EU has extended its sectoral sanctions against Russia until 31 July 2016 to allow for further assessment of the implementation of the Minsk agreements, which the EU has said must be completed before sanctions are lifted.
The sanctions prohibit, inter alia, EU financial transactions with major Russian state banks, restrict access to EU capital markets for some Russian entities, bans the export to Russia of certain energy-exploration equipment, and prevent the sale of arms and some dual-use civilian goods to the country.  They were due to expire at the end of January 2016, and an informal agreement to extend them by 6-months was reached at the G20 summit in Turkey last month (see previous blog).
The extension is made by Council Decision (CFSP) 2015/2431 amending Council Decision 2014/512/CFSP.