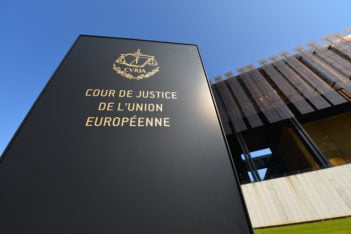 The General Court of the EU has dismissed the 1st listing challenges brought by people on the EU's sanctions on Iran targeting violations of human rights, as opposed to nuclear proliferation, in Case T-273/13 Sarafraz v Council [2015] and Case T-274/13 Emadi v Council [2015]. The EU's Iran human rights sanctions target people & entities responsible for serious violations of human rights (and associates) in Iran.
Mr Sarafraz and Mr Emadi were both listed for (inter alia) being directors of Press TV in Iran because, under their directorship, Press TV was said to have cooperated with Iranian security forces and prosecutors to disseminate the forced confessions of prisoners, including those of Canadian-Iranian journalist and filmmaker Maziar Bahari (they were said to be associated with violations of Mr Bahari's right to a fair trial).
The Court rejected all of the applicants' grounds for annulment, and said (inter alia) that the EU Council had met the required standard of proof to establish that Mr Bahari's forced confession was broadcast under the directorship of Mr Sarafraz and Mr Emadi, and rejected arguments based on freedom of expression and the fact that Press TV had already been fined £100,000 by OFCOM for the dissemination of Mr Bahari's confession.