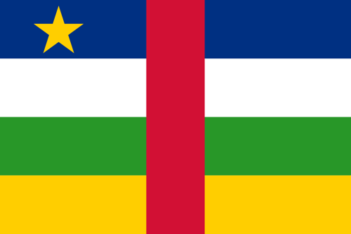 The EU has added two new individuals to its Central African Republic sanctions regime, implementing changes made by the UN Sanctions Committee on 17 December to its own sanctions on the country.
Haroun Gaye and Eugène Barret Ngaïkosset were listed by the UN for allegedly engaging in or providing support for acts that undermine the peace, stability, or security of the CAR, being involved in human rights abuses in the country, and being complicit in planning and conducting attacks against UN missions and international security presences.  Amongst others things, Gaye is said to be the leader of an armed group operating in the PK5 neighbourhood of capital city Bangui and to have been involved in a seven-hour gun battle with international security forces, killing one peacekeeper in the process and injuring several others.  Barret Ngaïkosset is said to be one of the main perpetrators of the violence which erupted in Bangui in late September 2015 and to have asked militia under his command to carry out kidnappings, with a particular focus on French nationals.
In accordance with a change made by the UN, the EU has also updated the identifying information for Oumar Younous Abdoulay to include his date of birth.  The updates are made by Council Implementing Regulation (EU) 2015/2454 implementing Council Regulation (EU) 224/2014 and Council Implementing Decision (CFSP) 2015/2459 implementing Council Decision 2013/798/CFSP.