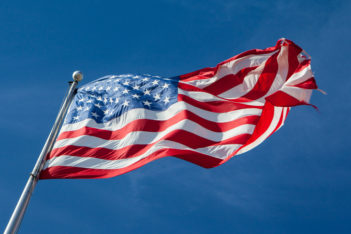 Burundi
Obama has signed an Executive Order introducing new US sanctions on Burundi, targeting individuals in the government and armed groups that contribute to the turmoil in Burundi, including by threatening its peace and security, undermining its democratic processes, and committing human rights abuses.  In its press release, the White House says it will "continue to support regional efforts to bring about a political resolution to the crisis in Burundi".
The new measures impose an asset freeze on and prohibit doing business with:
Alain Bunyoni, Minister of Public Security
Godefroid Bizimana, Deputy Director-General of the National Police
Godefroid Niyombare, Major General, Former Chief of Burundi Intelligence Service
Cyrille Ndayirukiye, Former Minister of Defence
Syria
OFAC has designated 4 people and 6 entities for providing support to the government of Syria, including by facilitating Syrian government oil purchases from ISIL.  The press release is here.
The new listings are:
George Haswani – Assisting the Government of Syria to purchase oil from ISIL, and owns or controls HESCO, a company said to operate energy production facilities in areas controlled by ISIL. Subject to EU sanctions in March 2015
Kirsan Ilyumzhinov – Assisting the Government of Syria, Central Bank of Syria, Adib Mayaleh, and Batoul Rida and has links to Mudalal Khuri. Owns or controls the Russian Financial Alliance Bank, former president of the World Chess Federation.
Mudalal Khuri – Assisting the Government of Syria and owns or controls 5 of the newly listed entities
Nicos Nicolaou – Assisting the Government of Syria and several designated persons
Ezegoo Investments Ltd
Hesco Engineering & Construction Co (HESCO)
Hudsotrade Limited
Kremsont Commercial Inc.
Primax Business Consultants Limited
Russia Financial Alliance Bank
Narcotics
OFAC has designated Guadalupe Fernandez Valencia and Jorge Mario Valenzuela Verdugo as Specially Designated Narcotics Trafficking Kingpins.  The designations are part of OFAC's efforts to target the criminal network of Mexican drug kingpin Joaquín "El Chapo" Guzmán, head of the Sinaloa Cartel.  In its press release, OFAC states that the two have been charged with drug trafficking and money laundering, and identified as Sinaloa Cartel lieutenants for Guzmán's son Jesus Alfredo Guzmán.  OFAC Acting Director John Smith adds that they "ultimately bolster the power and influence of Chapo Guzman's nefarious criminal activities".