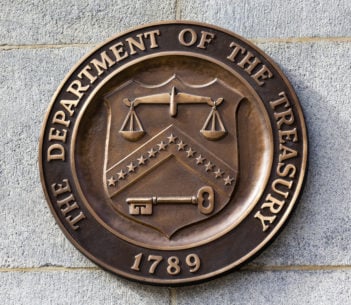 OFAC has designated 4 people and 1 entity said to have connections with the North Korean government and its weapons proliferation efforts.  In its press release, the US Treasury states that the new designations are designed to counter North Korea's attempts to circumvent US and UN sanctions. Acting Under Secretary for Terrorism and Financial Intelligence, Adam Szubin stated that the designations "underscore our ongoing efforts to obstruct the flow of funds used to augment North Korea's nuclear capabilities".
The newly designated persons are:
Kim Sok Chol – North Korean ambassador to Burma, said to operate as a facilitator for Korea Mining Development Trading Corporation (KOMID), an entity designated by the US and UN
Ri Chong Chol – An official at KOMID
Kim Kwand Hyok – An official at KOMID who works with Kim Sok Chol and Ri Chong Chol
Hwang Su Man – Said to have materially assisted and provided support to KOMID
EKO Development and Investment Company – Owned or controlled by Hwang Su Man and said to provide material assistance to KOMID
OFAC has also listed Maghomed Abdurakhmanov as a Specially Designated Global Terrorist, and de-listed Humayd Abd-Al-Salam from its Libya sanctions list.