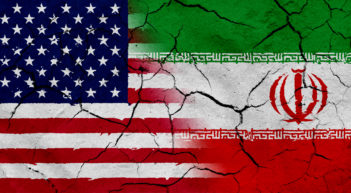 OFAC has fined Banco do Brasil, New York Branch (BBNY) $139,500 in settlement of the Bank's civil liability for 7 apparent violations of US sanctions on Iran between 2010 and 2012.  As in the case of OFAC's recent enforcement action against BMO Harris Bank NA, a substantial factor underlying BBNY's violations was a failure to adequately review and update its false hit list (see previous blog).
In June 2010, BBNY's parent company added Isfahan Internacional Importadora (Isfahan) to its false hit list following recurring alerts resulting from the fact that "Isfahan" is a location in Iran.  In adding Isfahan to its false hit list, the parent company relied on verbal representations from Isfahan that it did not trade with Iran. On several occasions, BBNY processed transactions involving Isfahan and payments for Iranian-origin goods, in violation of US sanctions.  The transactions, involving around $192,000 in total, were allowed by BBNY to continue after a US intermediary financial institution examined documents relating to one such transaction and rejected the transaction "due to Iran involvement".
The base penalty amount for BBNY's violations, which it did not voluntarily self-disclose, was $310,000. OFAC noted that the breaches were aggravated by the fact that several BBNY employees failed to exercise a minimal degree of caution or care in relation to the conduct leading to the violations, including reliance on a partially illegible invoice to assess sanctions compliance, that staff-level BBNY personnel and/or a BBNY senior compliance officer knew of the conduct and had reason to know Isfahan might process additional prohibited transactions, and that 4 of the 7 transactions harmed the objectives of US sanctions on Iran.  In mitigation, OFAC said that BBNY may have been unaware of the risks associated with a false hit list that was not regularly updated and reviewed, that BBNY took appropriate remedial action in response to the violations, that the bank substantially cooperated with OFAC during the course of its investigation, including by identifying four apparent violations, and that it had not previously received a penalty notice or Finding of Violation.
OFAC's enforcement information on the matter is here.