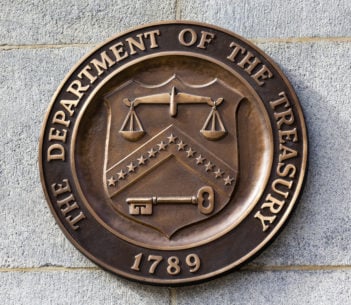 OFAC has published several new designations under its counter-terrorism and counter-narcotics sanctions regimes.
Counter-terrorism
OFAC has designated Fadi Serhan and Adel Cherri as Specially Designated Global Terrorists (SDGT) for their alleged role as significant procurement facilitators for Hizballah, as well as their respective companies Vatech SARL and Le-Hua Electronics Field Co. Limited.  OFAC has also designated two companies owned or controlled by Ali Zeaiter, who is already designated as a SDGT for being a procurement agent for Hizballah – Aero Skyone Co. Limited and Labico SAL Offshore.
Fadi Serhan is said to have used his company to purchase sensitive equipment for Hizballah, including UAVs and electronic equipment from companies in the US, EU, Asia, and the Middle East, and Adel Cherri allegedly procured sensitive dual-use technologies from Asia on behalf of Hizballah, as well as facilitating Hizballah's efforts to procure electronics from China for use in improvised explosive devices by Houthi rebels in Yemen.  Ali Zeater is said to have used his company Aero Skyone to procure UAV equipment from Europe and Asia for Hizballah.  When he was first designated, OFAC alleged that Zeater used false end-user certificates, mislabelled air waybills, and other fraudulent methods to avoid export restrictions and otherwise conceal that Hizballah was the ultimate end-user of goods he exported.
Acting Under Secretary for Terrorism and Financial Intelligence Adam Szubin stated that the action "highlights Hizballah's exploitation of the commercial sector to support its military capabilities and facilitate acts of terrorism".
OFAC's press release is here.
Narcotics
OFAC has designated Victor Mosquera Perez and Alveiro Feo Alvarado, said to be members of the drug trafficking organisation Los Urabeños, as Specially Designated Narcotics Traffickers (SDNT), in addition to two Colombian companies controlled by Mosquera Perez.  Los Urabeños is said by OFAC to be the largest criminal group operating in Colombia, and is organised as a network of small, loosely affiliated groups, that engage in cocaine and arms trafficking, money laundering, extortion, and drug debt collection.  Several members of the group use go-fast vessel operations to traffic drugs between Colombia and various locations in Central American and Mexico, and it has recently sought to extend its drug trafficking and money laundering operations to Europe.
In its press release, OFAC states that Mosquera Perez is involved in controlling narcotics trafficking operations for Los Urabeños from Colombia to Europe, and that Feo Alvarado is a financial chief for the organisation who has been involved in making alliances with FARC and rival drug trafficking organisation Los Rastrojos.  The two designated companies, controlled by Mosqueta Perez, are mining company De Expomineria SAS and jewellery business Joyeria MVK.