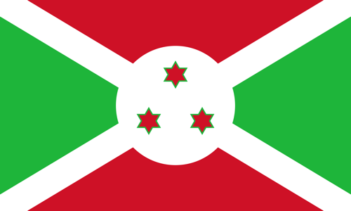 The EU Council has published its conclusions on the growing insecurity and increase in violence in Burundi.  The Council reiterated its support for mediation efforts by Uganda and the African Union. The Council is looking to the Government of Burundi immediately to initiate dialogue with all peaceful stakeholders, and warned that while it actively supports all diplomatic efforts to find a consensual solution to the crisis, it stands ready to take further initiatives.  It also welcomed UN Security Council Resolution 2248, unanimously adopted last week, in which the Security Council expressed its intention to consider additional sanctions against all Burundian actors that contribute to the perpetuation of violence, and impede the search for a peaceful solution in the country.
The Council's conclusions follow:
the imposition in October of EU-wide asset freezes and travel bans against 4 people whose activities were said to be undermining democracy in Burundi (see previous blog); and
the African Union's decision at the end of October 2015, to impose targeted sanctions against people and entities involved in the perpetuation of violence or who impede the search for a solution to the country's crisis (see previous blog).