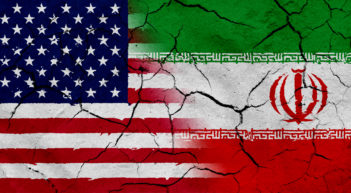 The US Acting Undersecretary for Terrorism and Financial Intelligence Adam Szubin gave a speech to the Washington Institute for Near East Policy last month in which he clarified various aspects of the Iran nuclear deal (JCPOA) as far as the USA is concerned. A link to the speech is here. A few points worth nothing in particular:
Mr Szubin made clear that the JCPOA does not affect US sanctions targeting Iran's support for terrorist groups, its human rights abuses, and support for Bashar al-Assad in Syria, but only nuclear sanctions.
He clarified that the JCPOA will not result in US primary sanctions being lifted – "the US embargo on Iran remains nearly entirely intact as it is today." US investment will still be prohibited in Iran, Iran may not open bank accounts in the US nor access the US banking sector, and more than 200 Iran-linked companies and people will remain OFAC-designated. Overseas banks facilitating transactions with those that remain US designated will lose access to the US financial system.
The "snap-back" mechanism for reintroducing sanctions in the event of Iranian non-compliance can reintroduce US sanctions in a matter of days, and allow UN sanctions to be re-introduced in their entirety on the request of any 1 permanent member of the Security Council. The US apparently has "a host of calibrated penalty tools to respond…from small measures to sectoral measures to full snap-back of the current sanctions".
Mr Szubin said the usable foreign reserves that would be returned to Iran's central bank by way of sanctions relief are around $50billion; reserves over and above that figure are already committed, or illiquid.
He said that, although there is no grandfather clause in the JCPOA to allow contracts agreed post-JCPOA implementation to continue if sanctions are re-imposed, business done while relief is in effect will not be punished retroactively.