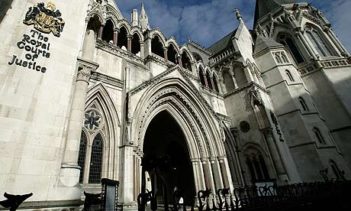 As previously reported (here), in 2013 the UK Supreme Court held that the UK Order in 2009 imposing financial restrictions on Bank Mellat in the UK was unlawful. Bank Mellat is now in the middle of challenging the subsequent UK Orders made in 2011-2012 which are targeted at all Iranian banks, not just at Bank Mellat. The Court of Appeal has just given an important judgment on disclosure in that context; link here Bank Mellat v HM Treasury [2015] EWCA Civ 1052.
The Terrorism Act provides for closed material procedures in the context of a challenge of this kind. The issue on appeal was the disclosure to which Bank Mellat was entitled within that closed procedure. The Bank argued that Article 6 of the European Convention on Human Rights requires in a Terrorism Act challenge, just as in a case of detention or a control order, as an "irreducible minimum", that a sufficient gist of the essential allegations is disclosed to the bank to enable it to refute as well as deny the allegations, even where there are national security concerns that would not otherwise permit disclosure (this is the standard set out in AF (No. 3) in the House of Lords).
The Court of Appeal held that this AF (No. 3) standard of disclosure does apply, because "restrictions on the freedom to do business or to engage in financial restrictions can be as serious for a bank as restrictions on personal liberty for an individual", there is "no doubt" that the standard of disclosure required by AF (No. 3) would apply in an asset freezing case, and although the orders against Bank Mellat were not asset freezing, they were "highly restrictive measures with very serious effects", and therefore the same standard of disclosure applies to challenges to these Orders.
The Court also gave a closed judgment overturning the judgment below on whether there had been sufficient disclosure (Ouseley J held that there had been even if AF (No. 3) applied); the Court of Appeal disagreed and remitted the case back to the Administrative Court for reconsideration of disclosure in light of these judgments.