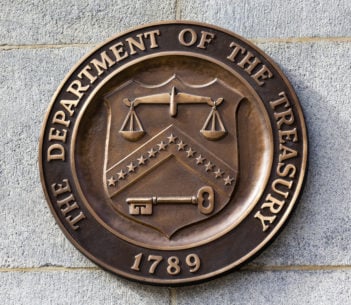 OFAC has issued a Finding of Violation to BMO Harris Bank NA (BMO) in connection with its predecessor, Marshall & Ilsley Bank (M&I), having processed $67,357 on behalf of a customer for the purpose of paying an outstanding balance owed to an Iranian entity, located in Iran, in relation to the purchase of Iranian carpets.  A general licence for the import of Iranian carpets was issued by the US in 2009, at which time M&I added the customer to its "false hit list" to prevent its compliance software generating alerts based on the word "Persian" in its name.  According to OFAC, when the general licence was revoked in 2010 M&I did not remove the customer from its false hit list, nor did it implement any additional measures to guard against possible violations involving the customer.
A Finding of Violation sets out the details of a sanctions breach committed by a person or entity, and is issued by OFAC when it considers that the conduct warrants an administrative response but falls short of demanding a monetary penalty. In this case, OFAC considered that a Finding of Violation was appropriate given that staff-level M&I personnel had knowledge of the conduct leading to the violations and reason to suspect that the customer, based on their line of business, may process additional transactions in violation of US sanctions.  However, OFAC added that no M&I managers or supervisors were aware of the conduct, M&I had received no previous penalty notices or a Finding of Violation from OFAC, M&I took appropriate remedial action in response to the violations, and it substantially cooperated with OFAC during its investigation, including by identifying and reporting four of the violations itself.
OFAC noted that this Finding of Violation "highlights the particular sanctions risks associated with failing to implement proper procedures and controls to ensure that internal proprietary sanctions lists are properly reviewed". It has also issued guidance on the use and maintenance of false hit lists here.