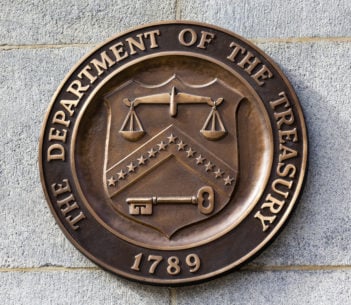 The Honduran government has informed OFAC that it has initiated proceedings to liquidate Banco Continental S.A., a designated Honduran bank owned by Jaime Rosenthal, who along with the bank was listed earlier this month as a Specially Designated Narcotics Trafficking Kingpin for allegedly providing money laundering and other services that support the activities of several Central American drug trafficking organisations. Banco Continental is the first bank to have been designated under the Kingpin Act, and is said to have played an integral part in Rosenthal's money laundering operations.
OFAC understands that the bank is now under the control of the Honduran government and is being managed by a state-appointed liquidator. OFAC has published a statement advising that non-US persons will not be designated themselves for engaging in transactions relating to the liquidation of Banco Continental, provided that they do not do so knowing that such transactions will benefit any listed person other than the bank.  Transactions involving US persons or occurring within US jurisdiction will still need OFAC authorisation.
Also listed at the same time as Mr Rosenthal and Banco Continental were his son Yani Rosenthal and his nephew Yankel Rosenthal, as well as 6 other businesses belonging to him. In the US Treasury's press release, Acting Undersecretary for Terrorism and Financial Intelligence Adam Szubin said that the listings underscore the US government's commitment "to protecting the US financial system from criminals", adding that it is also "fully committed to working with the Honduran authorities" to protect their own financial system and institutions.