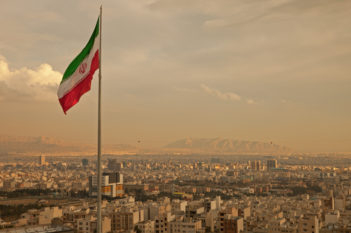 Yesterday, the EU & US took action formally to adopt the JCPOA nuclear deal, on what it terms "Adoption Day", in accordance with their obligations under the agreement (see also previous blog).  The latest measures make the necessary legal preparations for sanctions to be lifted on "Implementation Day", when the IAEA confirms that Iran has met its own obligations under the deal.
The EU introduced Council Regulation (EU) 2015/1861, Council Decision (CFSP) 2015/1863, and Council Implementing Regulation (EU) 2015/1862, setting out the changes to its existing anti-proliferation sanctions on Iran that it will be required to make, along with the people and entities who will be de-listed, on Implementation Day.  In the US, President Obama issued a memorandum directing the relevant government agencies to prepare to lift US anti-proliferation sanctions, and the Secretary of State issued contingent waivers of certain statutory sanctions provisions.
In addition, the Joint Commission, a group provided for by the JCPOA to oversee the deal's implementation, met for the first time today in Vienna. The Commission comprises representatives from the E3/EU+3 states and Iran, and according to Iranian deputy foreign minister Abbas Araqchi, who was in attendance, the first meeting was used to discuss the latest developments relating to the JCPOA, and review what the agreement requires the parties to do between Adoption and Implementation Day.
The US Treasury has published a FAQ on Adoption Day and the action it has taken here, and its press release is here.  A joint statement by EU High Representative Federica Mogherini and Iranian Foreign Minister Javad Zarif is here.