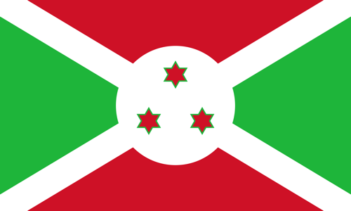 The EU Council has sanctioned 4 Burundian nationals whose activities are said to be undermining democracy in the country, particularly through violence and serious human rights violations. Earlier this week, EU diplomats suggested that the targets are four officials close to Burundi's president, Pierre Nkurunziza, in response to his disputed re-election to a third term in office, breaking a decade-old agreement on a two-term limit, and the violent crisis that has followed. The diplomats also said that, in order to "keep open the channels of dialogue", President Nkurunziza himself will not be sanctioned.
In its press release, the Council stated that the sanctions, comprising asset freezes and travel bans on all 4 people, are part of the EU's efforts "to achieve a lasting political solution through an inter-Burundian dialogue".
Update:
The EU has now published the sanctions measures in its Official Journal.  The sanctions target Godefroid Bizimana, Deputy Director-General of the National Police, Gervais Ndirakobuca, Head of Cabinet responsible for matters relating to the National Police, Mathias Niyonzima, Officer of the National Intelligence Service, and Léonard Ngendakumana, a former army general.
The sanctions are imposed by Council Regulation (EU) 2015/1755 and Council Decision (CFSP) 2015/1763.