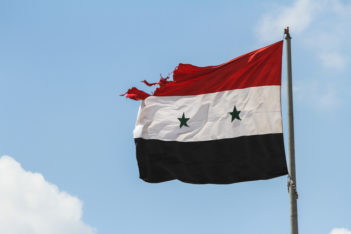 The EU has widened the criteria for including people in its sanctions regime against Syria in Council Regulation (EU) 2015/1828 amending Council Regulation (EU) 36/2012 and Council Decision (CFSP) 2015/1836 amending Council Decision 2013/255/CFSP.
Previously, the regime targeted those responsible for violent repression of civilians or benefitting from / supporting the Syrian regime. In addition, it now also specifically targets:
leading businesspeople operating in Syria;
members of the Assad or Makhlouf families;
Syrian Government Ministers in power after May 2011;
members of the Syrian Armed Forces of the rank of "colonel" and the equivalent or higher in post after May 2011;
members of the Syrian security and intelligence services in post after May 2011;
members of regime-affiliated militias; and
people operating in the chemical weapons proliferation sector, and their associates.
The Decision cites the EU's "great concern" at attempts by the Syrian regime to circumvent EU sanctions "in order to continue to support the regime's policy of violent repression against the civilian population", and states that it aims to develop the sanctions while maintaining a "targeted and differentiated approach". The thinking behind the new criteria is said to be the presence of an inner cadre of leading businesspeople only able to maintain its status "by enjoying a close association with, and the support of, the regime", the concentration of power in the hands of members of the Assad and Makhlouf families, the joint and several responsibility of the Syrian government for the regime's repressive policies, and the important role of the Syrian Armed Forces, security and intelligence services, and regime-affiliated militias in implementing and supporting those policies.
The EU has previously listed people for supporting the Syrian regime on the basis that they are a prominent businesspeople in Syria, or President Assad's family members, an approach that the EU courts have upheld (see previous blogs – Al-Chihabi, Anbouba, Akhras, & Makhlouf).