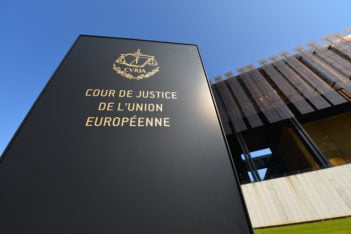 The European Court has just annulled the inclusion of Yury Chyzh & companies linked with him in the Triple group, and the Belarus football club Dinamo Minsk, on the EU's sanctions relating to Belarus. Links to the judgments (both of 6 October 2015) are here – Case T-275/12 and Case T-276/12.
The EU first imposed restrictive measures (an arms embargo, asset freeze & travel ban) in 2006 on President Lukashenko and Belarusian officials said to be responsible for serious human rights violations, whose activities seriously undermine democracy or the rule of law in Belarus, or who benefit from or support the Lukashenko regime. The current Belarus sanctions are in the 'sanctions in force' section of this blog.
Yury Chyzh was included for providing financial support to the regime through his company Triple, and FA Dinamo Minsk (which was founded in 1927 and continued in exile after the occupation of Minsk in 1941) was included for being owned by Triple.
The General Court has held that being a leading businessman in Belarus is not enough on its own to show that Mr Chyzh provided financial support to the regime, and the Council put forward no evidence that he does, nor that the concessions he had won were not won through merit. The Court said that to have held otherwise would have exceeded the objective of the EU legislature, & interestingly the Court also applied the principle of legal certainty to sanctions listings. Since Mr Chyzh's designation was not justified, nor was that of Triple of the other companies said to be owned by him, nor that of FA Dinamo Minsk. The Court did not suspend operation of the annulment, and ordered the Council to pay costs.
Maya Lester acts for all of the applicants.