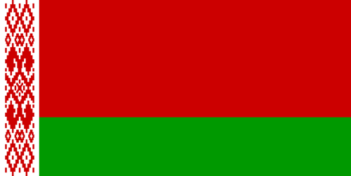 We previously reported that EU foreign ministers agreed in October to suspend targeted sanctions on Belarus for 4 months from 31 October (see previous blog).  The legal measures implementing that suspension have now been published – Council Regulation (EU) 2015/1948 amending Council Regulation (EC) 765/2006 and Council Decision (CFSP) 2015/1957 amending Council Decision 2012/642/CFSP. They maintain sanctions in force for 4 months, until 29 February 2016, but "suspend" their application for everyone on the Belarus list (171 people and 10 entities) except for 4 people involved in "unresolved disappearances" in Belarus (in respect of whom sanctions are not suspended).
The EU has also de-listed 4 entities  (LLC Triple Metal Trade, JV LLC Triple-Techno, MSSFC Logosyk, and Triple-Agro ACC) in Council Implementing Regulation (EU) 2015/1949 on the grounds that there are no longer grounds for keeping them on the list following the Chyzh judgment in the European Court (see previous blog). Some of the Belarus entities that won their applications for annulment in the Chyzh case had already been de-listed by the EU by the time of that judgment (6 October 2015); JLLC Neftekhimtrading, JLLC Triplepharm, LLC Triple-Veles on 30 October 2014 by Council Regulation 1159/2014 (see previous blog) and CJSC Askargoterminal, JLLC Variant, JLLC Triple-Deko, JCJSC Altersolutions on 13 July 2015 (by Council Decision 2015/1142, see previous blog). Others that also won their applications have not been de-listed in these latest measures (Triple TAA, Askargoterminal ZAT, Bereza Silicate Products Plant AAT, Variant TAA, Triple-Dekor STAA, KvartsMelProm SZAT, Altersolutions SZAT, Prostoremarket SZAT, AquaTriple STAA, Rakovsky brovar TAA) so sanctions on those entities remain in place but have been "suspended".
HM Treasury's notice on these measures is here.