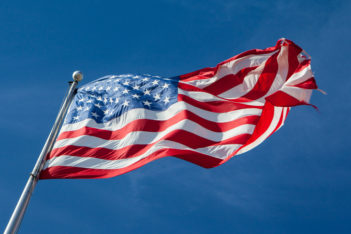 Crédit Agricole Corporate and Investment Bank (CACIB) has agreed to pay fines totalling $787.3m, to dismiss a managing director, and employ a compliance consultant for 1 year for violating US sanctions. Of the total figure, $385m is owed to the New York State Department of Financial Services, $156m each to the US Attorney's Office for the District of Columbia and the New York County District Attorney's Office under deferred prosecution agreements, and $90.3m as a civil penalty issued by the Board of Governors of the Federal Reserve System.  A fine of $329.5m levied by OFAC, to be paid in settlement of CACIB's civil liability, will be deemed satisfied by payments in that amount as part of the $787.3m owed to the other US authorities (settlement agreement here).   CACIB will be subject to criminal prosecution if it fails to terminate its unlawful activity and comply with the terms of the two deferred prosecution agreements.
In its press release, the US Department of Justice, which was involved in the joint investigation into CACIB's conduct, states that between August 2003 and September 2008 CACIB "knowingly and wilfully moved approximately $312m through the US financial system on behalf of sanctioned entities located in Sudan, Burma, Iran, and Cuba" using "deceptive practices that concealed the involvement of banks designated as Specially Designated Nationals and other corporate entities".  By omitting references to US-sanctioned parties in certain payment messages, CACIB prevented US financial institutions from reviewing the transactions for compliance with OFAC regulations.
In respect of the size of the fine, which contrasts with the fine of $8.79bn paid by BNP Paribas in connection with its own sanctions violations (see previous blog), US Attorney for DC Channing Phillips noted that the "majority of the unlawful conduct occurred at a foreign subsidiary that no longer exists" and "CACIB moved quickly to end these unlawful transactions and fully cooperated with investigations", though he added that none the less "there will be significant consequences for any financial institution that allows its foreign subsidiaries that do not intend to respect US law to…access the US financial system".