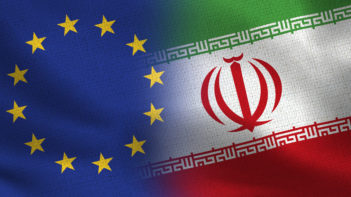 The 7th Chamber of the General Court of the EU has annulled the Iran sanctions listings of Hanseatic Trade Trust & Shipping (HTTS) and its director, Naser Bateni, in Case T-45/14 HTTS Hanseatic Trade Trust & Shipping v Council [2015].  HTTC was first listed 2010, de-listed in December 2011, re-listed in January 2012, de-listed again in June 2013, and re-listed most recently in November 2013.  Mr Bateni has also been de-listed and re-listed several times.  The most recent reasons given for HTTS's listing are that it provides essential services to SAPID and HDSL, companies previously listed by the EU for acting on behalf of the Islamic Republic of Iran Shipping Lines (IRISL) but de-listed in 2013. The reasons given for Mr Bateni's listing are that he was director of IRISL until 2008 and is now the general manager of HTTS.
The Court noted that the listings of IRISL, SAPID, and HDSL, were all annulled on 26 November 2013. Although they were subsequently re-listed with new reasons the following day, the annulments meant that after 26 November the listing of HTTS on 15 November 2013 was based on listings that no longer existed, and therefore the listings of HTTS and Mr Bateni should be annulled.
Unusually, the Court did not suspend the effect of its judgment for the usual 2 months, but gave the annulments immediate effect and ordered the Council to pay the applicants' costs.