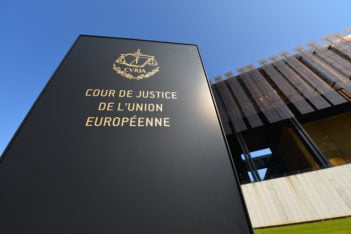 The European Court has just handed down its 1st judgment on the EU's targeted sanctions regime dating from 2013 that relates to Ukrainians said to be responsible for the "misappropriation of State funds".  A link to the judgment is here: Case T- 290/14 (26 October 2015).  The Court annulled the listing of Andriy Portnov (the EU removed him from the list in any event in March of this year), who had been included on the grounds that he is "subject to criminal proceedings in Ukraine" for crimes in connection with the "embezzlement of Ukrainian state funds".
Mr Portnov's listing was annulled because the only evidence relied on by the EU Council to justify his listing was a letter from the Ukrainian public prosecutor in March 2014 stating that an investigation into Mr Portnov and others had "made it possible to establish" misappropriation of state funds, but that letter had not said anything specific about Mr Portnov, and the EU had not conducted its own analysis into whether he fulfilled the criteria for listing.  The EU has 2 months in which to appeal the judgment should it wish to do so.
This judgment will be important not only for the other pending cases by listed Ukrainians, but also for the similarly worded Tunisian and Egyptian regimes (see e.g. previous blogs on the Al Matri and Ezz cases).