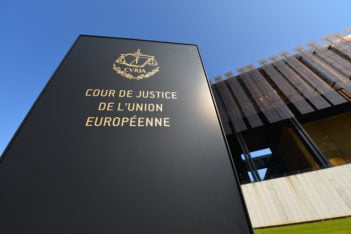 The General Court of the EU has dismissed the application by the Ministry of Energy of Iran to annul its EU sanctions listing in Case T-564/12 Ministry of Energy of Iran v Council. A link to the judgment is here.
The Ministry is listed under the EU's anti-nuclear proliferation sanctions on Iran for being "responsible for policy in the energy sector, which provides a substantial source of revenue for the Iranian Government". Some notable aspects of the judgment are as follows:
The Court rejected the Council's challenge to the admissibility of the Ministry's application, which had been on the grounds that a Ministry is not a "natural or legal person". The Court said that argument would result in an unjust situation in which an organisation could be listed without being able to challenge its designation.
The Court found a breach of the Ministry's rights of defence because the Council had taken over 15 months to respond to its observations, but did not consider that should result in an annulment because the Council had eventually responded explaining why the measures were justified.
The Court held that there was no error on the Council's part in deciding that the Ministry provides financial support to the Government, even though the evidence showed that the Ministry was loss-making. The Court's analysis is that because the Ministry collects funds for electricity exports, it provides a source of income to the Government, even though the Ministry passes on all those funds to subsidise the cost of electricity and makes a loss.
The Court, as is often the case, rejected the Ministry's challenge to the vagueness of the reasons given for its inclusion, and said that even though the relevant listing criterion was not expressly stated, it could be inferred.
Maya Lester acts for the Ministry of Energy.