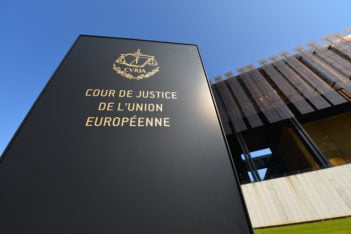 The General Court of the EU has annulled the inclusion of the Iranian Aluminium Co (Iralco) in the EU's nuclear proliferation sanctions on Iran, in Case T-158/13 Iranian Aluminium Co v Council [2015].
IRALCO had been designated since 2012 for allegedly "assisting designated entities to violate the provisions of UN and EU sanctions on Iran", for "supporting Iran's proliferation sensitive nuclear activities", and because Iralco "had a contract to supply aluminium to EU-designated Iran Centrifuge Technology Company". IRALCO denied these reasons, and the Council put forward no evidence to support them, therefore IRALCO's listing was annulled on the grounds that the Council had made an error of assessment. The Court also noted that the mere fact of high demand for aluminium for use in Iran's prohibited weapons programmes did not necessarily mean that the applicant was supplying, or likely to supply, aluminium for this purpose.
As is usually the case, the Court gave the Council 2 months to remedy the errors identified in the judgment, during which sanctions remain on IRALCO. Maya Lester acted for IRALCO.