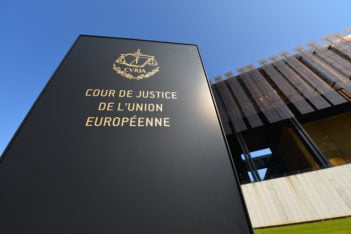 The General Court of the EU has just given a number of judgments on the 2012 listing of several entities on the EU's Iran sanctions lists, on the grounds of alleged connections with the National Iranian Oil Company (NIOC).
NIOC itself lost its annulment action in July 2014 because the Court concluded that the Council was entitled to find that NIOC was owned and managed by the Iranian state and provided financial resources to the Iranian government and thereby fulfilled the listing criteria (see previous blog). That appeal is pending to the Court of Justice in Case C-440/14. Advocate General Cruz Villalón has just given his non-binding opinion (link here) stating that in his view the General Court was correct, and that the legal basis and proportionality arguments in particular should fail.
In the new cases concerning alleged NIOC subsidiaries:
In all these cases, as previously, the Court rejected reasons and proportionality challenges, rejected the Council's arguments that state emanations have no EU rights, and maintained the annulled measures in force for 2 months / until the Council's right of appeal has expired.