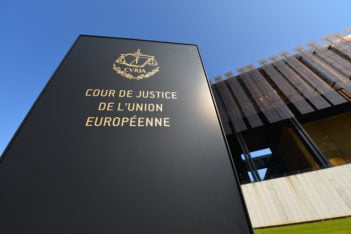 In September 2013 we reported that Iran Offshore Engineering & Construction Company won its application to annul its inclusion in the EU's anti-nuclear proliferation sanctions on Iran (see previous blog). Its previous designation was on the basis of an allegation that it had been involved with the uranium enrichment site at Qom, which it challenged and the Council had no evidence to support. The same company then challenged its re-listing in the European Court in Case T-95/14 Iranian Offshore v Council, and has this time lost its application in a judgment of 25 June 2015 (so far only available in French – link to judgment here).
The IOEC was re-listed on the grounds that it is an "important entity" in Iran's energy sector which "provides financial and logistical support to the government of Iran". The General Court said the Council could not substantiate the allegation of financial support to the Government, but could rely on the concept of "logistical support", which the Court said is not limited to transport activities, but includes a wide number of different types of support that provides the government with its logistical needs (here in the oil and gas sector). The Court held that IOEC's role in the construction and installation of offshore facilities, without which the oil and gas industry in Iran could not effectively operate, fell into this category.
As is usually the case, the Court held that the importance of maintaining international peace and security, weighed against the consequences of sanctions for the IOEC, meant that the measures were not disproportionate and did not unjustly infringe the applicant's right to property. The usual costs order was made against IOEC.