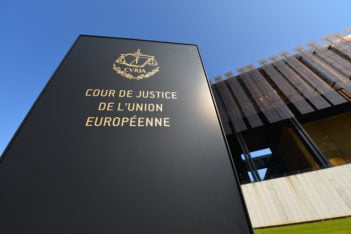 We reported in September that the EU General Court had dismissed an action for annulment brought by Mr Ipatau, one of the people listed in the EU's restrictive measures against Belarus, in Case T-646/11 Ipatau v Council (see blog here). Mr Ipatau was listed for violating international electoral standards in his capacity as Deputy Chairperson of Belarus' Central Electoral Commission (CEC).
The Court of Justice has now dismissed his appeal, in Case C-535/14 P Ipatau v Council. The Court said the General Court was right to hold that the grounds for Mr Ipatau's listing were adequate because it had made factual findings that the CEC and Mr Ipatau were responsible for violating electoral standards in the 2010 elections, and had not relied on presumptions that that was so or only on links to other people, and the Council had taken into account the findings of the Organisation for Security and Co-operation in Europe (OSCE) and compared them with the findings of other institutions such as the Council of Europe.
The Court also upheld the General Court's findings on rights of the defence and proportionality. The Council had been entitled to make changes to the reasons for Mr Ipatau's listing in 2012, without hearing him beforehand, because the basis for the new reasons was the same as the previous ones – the applicant's position as Deputy Chairperson of the CEC. It also noted that Mr Ipatau had already submitted observations to the Council during regular reviews of the sanctions against Belarus, and so knew that this process was available to him.