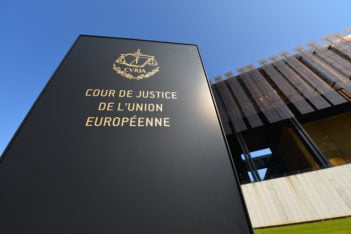 The General Court of the EU has dismissed the applications to annul the EU Iran sanctions listings of Petropars Iran Co (PPI) and Petropars Oilfields Services Co (POSCO), and upheld those of Petropars Aria Kish Operation and Management (POMC) and Petropars Resources Engineering Kish (PRE). The 4 applicants are all said to be subsidiaries of the National Iranian Oil Company (NIOC). The judgment is here.
As is often the case, the Court rejected their challenges based on reasons, rights of defence, and proportionality. Although NIOC was not expressly named in the statement of reasons, the Court said that the applicants were able to identify NIOC as the parent company that owned or controlled them and so the legal basis of their listings.
The applicants argued that the Council had made an error of assessment in concluding that they met the listing criterion of providing support to the Iranian government. The Court declared inadmissible the applicant's claim that the subsidiary of NIOC, Petropars Ltd (PPL), which holds the entire share capital in PPI, which itself holds 97% of the shares in POSCO, 48% of the shares in POMC, and 49% of the shares in PRE, was no longer owned by NIOC (on the grounds that it was not included in the original application or something which had come to light in the course of the procedure). However, the Court addressed this plea on the basis of the holding chain set out above, and noted that:
to meet the listing criterion an entity does not have to provide support for the Iranian government itself if the entity it is controlled by does;
a long chain of companies does not affect the application of the rebuttable presumption that a parent company exercises decisive influence over the conduct of a subsidiary; and
the criterion is met if a controlling or owning entity holds all or virtually all capital in a subsidiary, or holds a position analogous to being a single company in possession of the full share capital.
On that basis, there was no error of assessment in stating that PPI and POSCO met the listing criterion of providing support to the Iranian government, but there was an error in listing POMC and PRE, in which PPI holds only 48 and 49% of share capital respectively and where other shareholders have no interest in assisting PPI in circumventing sanctions through the subsidiaries, given that PPI's position was not analogous to single ownership. Therefore the Court annulled the sanctions listing of POMC and PRE but not PPI or POSCO.
The Court made the usual order that the sanctions on POMC and PRE would remain in force until the time for the Council to appeal its decision has expired, or until any appeal is dismissed, and ordered the parties to bear their own costs.