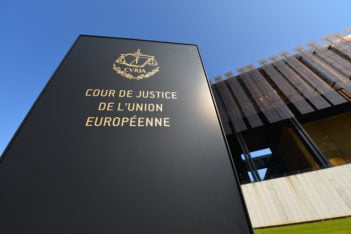 The General Court of the EU has rejected as inadmissible 3 applications for interim measures (the EU equivalent of an interlocutory injunction) to suspend (pending final judgment of their applications for annulment) the applicants' re-listing in the EU's restrictive measures relating to Syria. The cases are T-153/15 Hamcho v Council, T-154/15 Jaber v Council, and T-155/15 Kaddour v Council.
In November 2014, the General Court annulled the inclusion of those applicants in previous EU measures against Syria (see previous blog). In January the Council re-listed them, the applicants applied to annul their listings in March, and in that context applied for interim measures.
The EU test for granting interim measures includes whether the applicant has demonstrated that the measures are necessary to prevent "serious and irreparable harm" being caused to them. This test has never been fulfilled in a sanctions case. In these 3 cases, the Court found that the applicants had failed to provide accurate and comprehensive evidence of their situation, and so it was unable to appreciate from the applications whether the applicants were at risk of harm and, if so, whether or not the harm could be called serious and irreparable. On that basis, the Court rejected all of the applications and reserved costs.