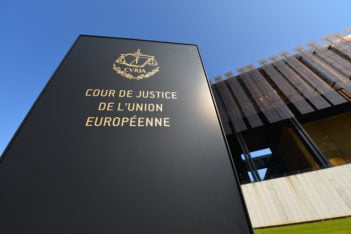 The General Court of the EU rejected (on 29 April 2015) applications brought by the National Iranian Gas Company (NIGC) and Bank of Industry and Mine (BIM) for annulment of their listings under the EU's Iran sanctions. The judgments are here: T-9/13 and T-10/13. BIM was included as a State enterprise that provides support to the Iranian Government, and NIGC as an entity owned and managed by the State that provides financial resources to the Iranian Government.
The Court rejected the applicants' arguments that:
The criteria pursuant to which the applicants were listed were too vague and infringed the principle of legal certainty. The Court said the criterion of "support to the Government" did not mean all support, but only support which contributes to Iran's nuclear activities "by its quantitative or qualitative importance" (as held in the National Iranian Oil Company case – see previous blog here).
They did not provide the Government with financial support;
The Council lacked competence to list them without a joint proposal from the EU's High Representative (the relevant Decision was based on Article 29 TEU, which authorises the Council to act alone in this respect).
Their listings should be annulled on the grounds of the Council's failure to conduct its annual review of the sanctions against them by the required deadline.
The measures were disproportionate and infringed rights of the defence and to judicial protection, and the Council's duty to give reasons.
The Court also held that it did not have jurisdiction to determine the applicant's challenge to the listing criteria themselves.