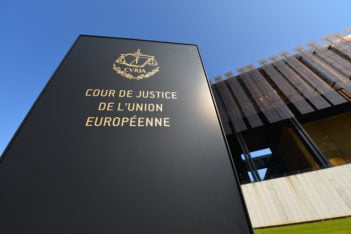 The General Court of the EU has annulled the original inclusion of Anatoly Ternavsky in the EU's sanctions regime against Belarus, but dismissed his application to annul the more recent measures based on amended reasons; Case T-163/12 Ternavsky v Council 1.
The Court annulled his original listing because the Council could not show that he had close ties to President Lukashenka's family by previous employment of his daughter, or that his involvement in the oil and petroleum sectors via Univest-M showed that he had the support of the regime.
However, the Court upheld the new statement of reasons set out in Council Implementing Decision 2014/24/CFSP, because of payments, although small, made by Univest-M to Belarus' Ministry of the Interior, a Belarusian state broadcaster, and the union for the House of Representatives and National Assembly, Univest-M's partnership of a sports club with which two of the President's sons are involved, and Univest-M's extensive involvement in real-estate in Belarus, which the Court held would not be possible without the regime's blessing.
The Court ordered the Council to bear its own costs and half of those incurred by Mr Ternavsky, and Mr Ternavsky to pay the Council's costs of the interlocutory proceedings and half of his own costs.