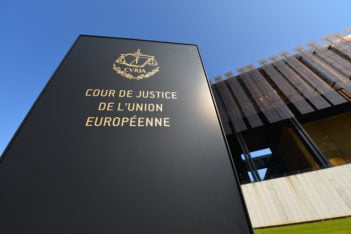 The EU General Court has rejected Fares Al-Chihabi's application for annulment of his listing on the EU's Syrian sanctions, which impose an EU-wide asset freeze and travel ban. A link to the judgment is here.
The judgment is in line with many of the European Court's recent cases on Syrian sanctions. Mr Al-Chihabi was included for supporting the regime, as a prominent businessman and President of the Aleppo Chamber of Industry. The Court held that this was a valid reason (even though it was incorrect of the Council also to have said he was Vice-Chairman of Cham Holding), and had been stated sufficiently clearly and notified in the EU Official Journal.
As is often the case, the Court rejected arguments that his rights of defence had been infringed and that the measures are disproportionate, and declared inadmissible his fundamental rights argument for being insufficiently pleaded. The judgment distinguishes between cases in which someone is re-listed with new / amended reasons (when rights of defence require them to be sent the evidence in advance) and re-listed for the same reasons.