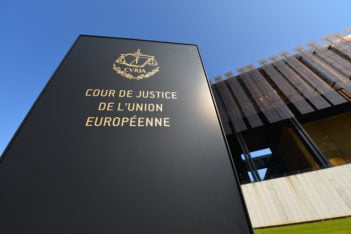 The General Court has rejected an annulment action brought by the Attorney General of Zimbabwe and 121 other people and companies targeted by the EU's restrictive measures against Zimbabwe which impose asset freezes & travel bans on those designated (the operation of these measures is currently suspended), in Case T-190/12 Tomana & Ors v Council & Commission (22 April 2015).The Court rejected the Council's arguments that the action was inadmissible because the lawyers did not have proper instructions to act, but held that the measures had a proper legal basis and did not breach the EU's duty to give reasons & respected rights of defence and proportionality. The Court found that the regulation in question only empowered the Council to include members of the Government of Zimbabwe and their "associates" on the list, not people unconnected with the Government (the measures were enacted before Article 215 TFEU permitted the EU to include non-State actors). The Court considered that everyone fitted that description, because even those whose jobs were unconnected with the Government or who were not even alleged to hold a position connected with the Government fell within the Court's definition of the term "associate" on the basis that they were alleged to have committed acts of election violence for which the Government should be held responsible. Even conduct of that kind in the distant past would justify inclusion, according to the Court, because the Council was entitled to assume that those people were still associated with the Government in the absence of evidence to the contrary. Therefore, the measures had a proper legal basis given the reasons provided were sufficiently clear, and the Council / Commission had not committed a manifest error of assessment.
The Court declared inadmissible witness statements from a number of the applicants explaining that they had not been notified of the measures and refuting the allegations against them, the evidence for which had been disclosed for the first time with the Defence on the grounds that, in the Court's view, they had not expressly challenged the veracity of the reasons in the application.
Michael O'Kane (Peters & Peters) & Maya Lester (Brick Court Chambers) acted for the applicants.