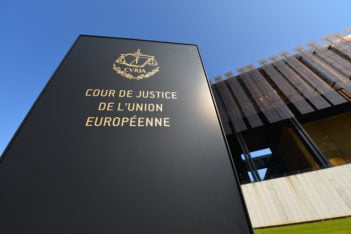 The Council of the EU expanded the criteria for including people and companies in its targeted sanctions against Iranian nuclear proliferation in August 2012, so that it could include not only those said to be involved in some way in nuclear proliferation, but also those who provide "support" to the Iranian Government. The General Court (the EU's first instance court) has just interpreted that criterion, in its recent judgment in the Central Bank of Iran's 2nd application for annulment; T-563/12 Central Bank v Council (25 March 2012). It covers "any activity of the person or entity concerned which, regardless of any direct or indirect link established with nuclear proliferation, is capable, by its quantitative or qualitative significance, of encouraging that proliferation, by providing the Government of Iran with support in the form of resources or facilities of a material, financial or logistical nature which allow it to pursue nuclear proliferation". On that basis, the Court upheld the Bank's designation, because, as a central bank, it provides financial support to the Government, and the Court said the Council did not have to provide any evidence or further particulars.
As we previously reported, the Central Bank of Iran won its application to annul its original January 2012 designation, which had been on the basis that it was "involved in activities to circumvent sanctions". The Council added "financial support to the Government" as an additional reason in October 2012, and it is that 2nd reason that the Court has now upheld. The Court rejected the Council's argument that the 2nd application was inadmissible on the ground of lis pendens, because it was brought before the Bank's 1st application was amended to challenge this new reason.
Maya Lester acts for the Central Bank of Iran.