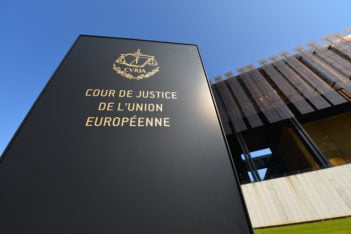 The European Court of Justice (the appeals court in Luxembourg) has handed down its judgment in the appeal brought by Ahmed Ezz and 3 of his spouses (Abla Ahmed, Khadiga Yassin and Shahinaz al Naggar) against the General Court's judgment refusing to annul their Egyptian sanctions listings (see previous blog). The ECJ has rejected their appeals, in Case C-220/14P Ezz & Ors v Council (5 March 2015).
They were all listed on the EU's sanctions directed at people / entities responsible for misappropriating Egyptian State funds in March 2011 on the grounds that they are "Persons subject to judicial proceedings by the Egyptian authorities in respect of the misappropriation of State Funds on the basis of the United Nations Convention against corruption". Note that the EU's sanctions relating to Ukraine and Tunisia are also phrased in this way.
The ECJ has upheld the General Court's judgment, holding that the Council had the legal power to impose these measures (which are designed to assist the Egyptian authorities to have misappropriated assets returned), that they are not a disproportionate restriction on the appellants' fundamental rights to respect for their property or on their freedom to conduct their businesses, and did not breach their rights of defence.
The ECJ found that the General Court had correctly interpreted the listing criterion "responsible for misappropriating State funds" as not requiring a criminal conviction. The appellants pointed to the narrower phrasing of the designation criteria in non-English versions of the Decision appearing to require that individuals have a criminal conviction for misappropriation of state assets before they can be listed. The Court agreed with the General Court's preference for the broader English version that permits inclusion of the following 5 categories of people:
Individuals found guilty of misappropriation of State funds following judicial proceedings.
Those found to be their "accomplices" after a criminal trial.
People being "prosecuted" for misappropriation of State funds.
Those prosecuted for being their accomplices / associates.
People subject to "judicial proceedings connected to criminal proceedings for misappropriation of Egyptian State funds".
The ECJ also held that the General Court had not erred in considering that the appellants fall into the 5th category, given the evidence of investigations and asset seizures provided by the Egyptian prosecutor. The ECJ declared a number of the appellants' arguments inadmissible on the grounds that they had not been raised before the General Court or did not identify a particular passage of the General Court's judgment.