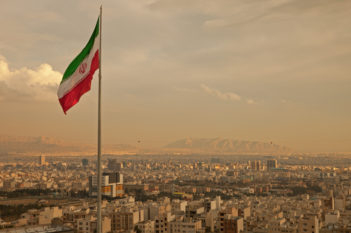 The National Iranian Tanker Company and Gholam Golparvar both won applications in Luxembourg (the General Court of the European Union) to annul their inclusion on the EU's sanctions list against Iran (see previous blogs on NITC v Council and Nabipour & Ors v Council). The Council of the EU then indicated its intention to re-list them at a meeting on 9 February 2015. NITC and Mr Golparvar applied to the High Court in London for an urgent injunction to stop the British Government voting in favour of their re-listing, which the High Court has refused in a judgment handed down by Mr Justice Green on 9 February (a link to the judgment is here).
The applicants sought orders from the High Court declaring it unlawful for the Foreign Secretary to propose, support, or participate in their relisting, and prohibiting the Foreign Secretary from taking any action to give effect to an EU decision to relist them. The Court refused, on the basis that although the applicants raised serious arguments that their proposed re-designations were unlawful, they were the same as the arguments that could be made before the General Court in an application to annul a re-listing decision. Mr Justice Green also held that the balance of convenience weighed against granting an injunction given what he described as the availability of "the full gamut of remedies" in the European court, and "the acutely political nature" of EU sanctions listing decisions, which are scrutinised by UK parliamentary select committees.
The EU published measures re-listing NITC and Mr Golparvar on 12 February 2015 (Council Implementing Regulation (EU) 2015/230 implementing Council Regulation (EU) 267/2012 and Council Decision (CFSP) 2015/236 amending Decision 2010/413/CFSP).