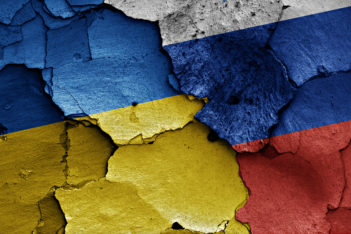 On 9 February 2015, the Divisional Court in the UK referred questions to the European Court of Justice for a preliminary ruling in the course of Rosneft's judicial review proceedings challenging UK legislation that gives effect to EU sanctions against Russia (see previous blog on an earlier stage of Rosneft's case). A link to the judgment is here.
The legislation at issue is the Export Control (Russia, Crimea and Sevastopol Sanctions) (Amendment) Order 2014, which came into force on 29 November 2014. The questions referred concern the interpretation and validity of Council Decision 2014/512/CFSP and Council Regulation (EU) 833/2014, which that order is intended to enforce in the UK.
The Divisional Court (Beatson LJ and Green J) said it was making a reference to the ECJ because it was necessary in order to resolve the judicial review, and in the interests of clarity and uniformity of interpretation. The Court recognised it was unusual to do so while Rosneft has an application for annulment pending in the General Court, but in this case it was necessary as:
it could not say with confidence that all courts across the EU would reach the same conclusions on the interpretation of these sanctions;
there were already differences in interpreting the measures between competent authorities in different Member States;
a reference would allow for submissions from other Member States, the Commission and Council; and
since Rosneft's standing to bring an annulment action was in issue, the General Court might not rule on the merits.
The Court referred the following questions to the Court of Justice:
Whether the ECJ has the power to review Council decisions adopted pursuant to the EU's Common Foreign and Security Policy;
Whether the EU's Russia sanctions regime breaches the EU-Russia Partnership and Cooperation Agreement;
Whether certain expressions in the sanctions legislation, in particular "waters deeper than 150 metres" and the word "shale" in the phrase "projects that have the potential to produce oil from shale formations" are so unclear as to violate the principle of legal certainty;
Whether the term "financial assistance" includes the processing of payments, for which authorisation from the competent member state authority would then be required before being provided to the Claimant;
Whether EU sanctions prohibit the issuing of global depository receipts in respect of shares issued by the Claimant at any time, or only those issued after 12 September 2014.