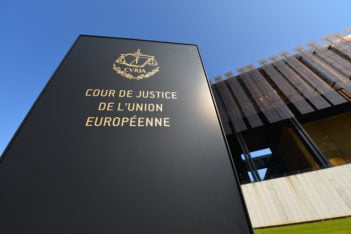 The General Court of the EU has just handed down its judgment in Case T?579/11 Tarif Akhras v Council (judgment here), rejecting the majority of Mr Akhras' challenge to his designation on the EU's sanctions against Syria.
This case is another example of the Court recently upholding the use by the Council of the EU of presumptions against individuals in Syrian sanctions cases (a number have been reported on this blog, see most recently in Anbouba – blog here).
Mr Akhras was listed on the EU's sanctions against Syria in September 2011, and re-listed in 2012 and 2013, for being a person that benefits from / supports the Syrian regime. The General Court upheld his challenge to his 2012 listing, on the grounds that being the founder of the Akhras group was insufficient to show that he "provides economic support for the regime" (the reason given at that time for including him). However, the Court found that the subsequent reasons for his designation were sufficiently clear and sufficient, that the Council was entitled to rely on a presumption that prominent businessmen in Syria benefit from the regime, and that the evidence submitted by Mr Akras had not rebutted that presumption.
The Court also said that the Council had not initially failed to notify Mr Akras of his inclusion because it did not have his personal address (the Court rejected the submission that it should have used his business address), and that although it had subsequently failed to notify him, that would not in itself lead to the act's annulment. Again as is usually the case in the General Court, the Court rejected Mr Akras' rights of defence and proportionality arguments.