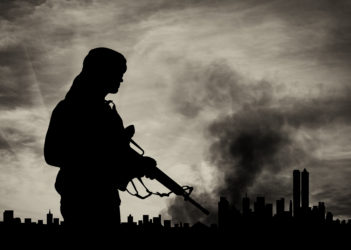 Mr Abdulrahim (a British citizen born in Libya) was designated by the UN Security Council 1267 Committee in 2008 for alleged connections with Al Qaida, and therefore by the European Union (implementing the UN listing in the EU) in Regulation 881/2002 (the Al Qaida list). He applied to the EU General Court to annul his EU designation. The UN Security Council removed his name from the 1267 list in 2010 and he was therefore deleted from the EU list in 2011.
The General Court has held today, in Case T-127/09 (judgment here), that the reasons given by the UN Sanctions Committee were insufficient to justify his designation. Mr Abdulrahim's listing was based on an allegation that he was involved with the Libyan Islamic Fighting Group (LIFG) in 2007, and that the LIFG was itself associated with Al Qaida. The Court held that his "vigorous and detailed" rebuttals, plus judgments of the English High Court and Special Immigration Appeal Commission, demonstrated that he had not been associated with LIFG after 2001, that association with LIFG did not automatically mean association with Al Qaida, and that LIFG was not proscribed as a terrorist organisation in the US or UK until 2004/5. There was no evidence that Mr Abdulrahim was associated with either LIFG or Al Qaida in 2008 when he was designated.
This annulment application had previously been referred back to the General Court by the Court of Justice, which had held in May 2013 (in Case C-239/12 P Abdulbasit Abdulrahim v Council & Commission (blog here)) that a person delisted from an EU sanctions list in the course of proceedings still has an interest in the proceedings continuing.
The General Court ordered the Council and Commission to pay Mr Abdulrahim's costs (to reimburse the legal aid he had received from the Court). The judgment also contains remarks about the admissibility of applications that are submitted late because of the failures of a mail service.