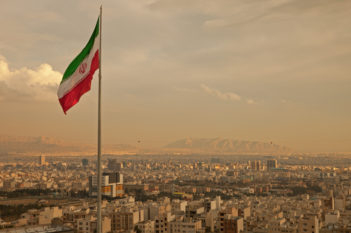 The General Court of the EU has annulled the entries of 35 companies that were listed on the EU's restrictive measures relating to Iran in 2010-2011 on the grounds that they were owned or controlled by the Islamic Republic of Iran Shipping Lines (IRISL).  A link to the judgment is here, in Joined Cases T-420/11 and T-56/12 Ocean Capital Administration GmbH & Ors v Council.
The General Court held that since the Council had not established that IRISL itself provides support for nuclear proliferation and the Court had therefore annulled its listing in 2013 (see previous blog on this), the Council could not maintain the listings of entities on the sole basis that they are owned or controlled by IRISL. The Court said that since the IRISL judgment had not been appealed, that judgment had retroactively removed IRISL's listing, and has effect 'erga omnes' and is 'res judicata'. IRISL has since then been re-listed, and has brought another legal challenge in Luxembourg – see previous blog.
We also reported previously here that the individuals said to be linked with IRISL had also won their annulment action. The British Government has indicated in a statement to the House of Commons last week that the Council of the EU intends to re-list one of those successful applicants, along with another entity, on the basis of new reasons, but that it cannot disclose the evidence on which it relies "due to its confidentiality".
Maya Lester acts for the Ocean Capital applicants and for IRISL.