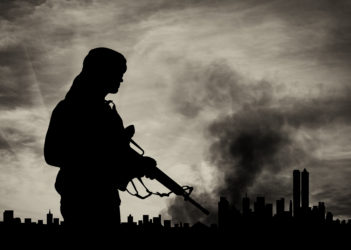 The General Court of the European Union (2nd chamber) has handed down a judgment today annulling the listing of the terrorist wing of Hamas on the EU's counter-terrorist sanctions measures – Case T-400/10 Hamas v Council. The judgment is available here. The Court's press release on the judgment is in English.
Hamas' terrorist wing has been subject to the EU's terrorist asset freezing legislation since December 2001. The EU lists terrorist organisations on the basis of a two-tier process, which requires there first to be a decision of a competent national authority classifying that organisation as a terrorist organisation. In a judgment similar to that annulling the LTTE's designation in October (see earlier blog), the Court found that the Council had not correctly applied that two-tier process, because it was seeking to rely on out of date assessments and on its own press and internet searches rather than on the facts and evidence that were actually assessed by the national authorities.
The Court's press release "stresses that those annulments, on fundamental procedural grounds, do not imply any substantive assessment of the question of the classification of Hamas as a terrorist group within the meaning of the Common Position." The Court maintained the effects of the annulled measures (i.e. maintains the EU asset freeze on Hamas' terrorist wing) for 3 months or until the Council has appealed to the Court of Justice.