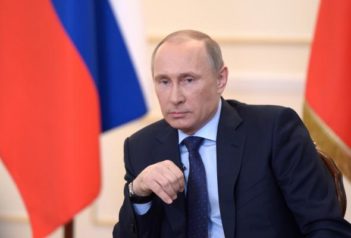 The G20 leaders have warned President Putin at their meeting in Brisbane (Australia) that they may impose increased sanctions on Russia if the President does not stop supporting secessionist groups in eastern Ukraine.
News reports suggest that leaders talked of new banking, energy and defence sanctions, and that Angela Merkel (the German Chancellor) said that the EU was likely next week to add Russian separatists in Ukraine to the list of individuals subject to EU measure imposing asset freezes and travel bans.
British Prime Minister David Cameron said at a press conference: "If Russia continues to destabilise Ukraine there will be further sanctions. There is a cost to sanctions, but there would be a far greater cost to allow a frozen conflict on the continent of Europe to be maintained. President Putin can see he is at a crossroads." US President Obama said that the US was not actively considering further sanctions on Russia now ("at this point, the sanctions that we have in place are biting plenty good") but would consider doing so if Russia did not change its policies. If President Putin choses to seek a diplomatic solution the US will be the first country to suggest rolling back the current sanctions "that are frankly having a devastating effect on the Russian economy".
In an interview on German television, President Putin said of the sanctions imposed by the west: "Do they want to bankrupt our banks? In that case they will bankrupt Ukraine. Have they thought about what they are doing at all or not? Or has politics blinded them? As we know eyes constitute a peripheral part of brain. Was something switched off in their brains?"