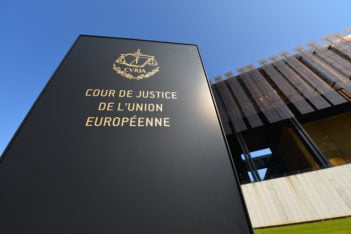 The European Union included Adib Mayaleh, a Syrian and French national, in its restrictive measures (sanctions) relating to Syria in May 2012, on the grounds that he provides financial support to the Syrian Government as part of his duties as Governor of the Syrian Central Bank.
The General Court has just upheld the EU's decision to include him, in Joined Cases T-307/12 and T-408/13 Adib Mayaleh v Council of the EU (judgment here, available only in French).  The Court found that the Council had given clear enough reasons, had respected Mr Mayaleh's rights of defence, and that this was a justified and proportionate restriction on his property rights, and right to free movement.  The fact that he was Governor of the Central Bank was enough to justify his designation, according to the Court, since the Bank was making financial resources available to the Syrian regime.  The judgment contains comments on time limits and the Council's duty to notify people and companies of their inclusion in restrictive measures (here the Council had not done so the first time Mr Mayaleh was included).
It will be interesting to compare this judgment with the forthcoming judgment on the lawfulness of re-listing the Central Bank of Iran for providing financial support to the Iranian government (see blog here).