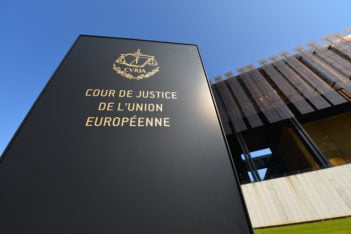 The General Court of the European Union (Seventh Chamber) handed down 3 judgments on 13 November 2014 annulling the inclusion of 3 people on the EU's sanctions (restrictive measures) relating to Syria: Case T-653/11 Jaber v Council, Case T-654/11 Kaddour v Council and Case T-43/12 Hamcho v Council (the judgments are currently only available in French).
The 3 cases raise similar issues. The reasons published by the Council for including the 3 applicants were that they were all alleged to be associates of Maher Al Assad. Mr Kaddour and Mr Hamcho were also said to be businessmen who provide "financial support" to the Syrian regime, "allowing violence against demonstrators", and Mr Jaber was said to be "directly involved in the violent repression of the Syrian civilian population". All 3 applicants, first listed in 2011, challenged these allegations as being incorrect and unsupported by evidence.
The General Court applied Article 47 of the EU Charter of Fundamental Rights (the right to a fair trial and effective remedy), as applied by the Court of Justice in Kadi 2 (as it has done in a number of recent Iran judgments, but the position has been more mixed in the Syria case law so far). In other words, the Court confirmed that where the reasons provided for a person's listing are challenged, it is for the Council to prove the reasons, with evidence, and not for the listed person to disprove them. The Council could not do so in these cases – it relied only on press reports which did not substantiate its conclusions, and it had therefore "manifestly erred" in its assessment.
As has become standard practice in sanctions cases in the General Court, the Court did not annul the inclusion of these people straight away, but maintained the measures until the period for the Council appealing (2 months) has expired. The Court ordered the Council to bear its own costs and pay one third of the costs of each of the applicants, on the basis that they had won their cases but only on one of their grounds for annulment.
The European Court of Justice (the EU appeals court) last Tuesday heard an appeal in Anbouba v Council (see previous blog on General Court judgment here), another Syria sanctions case, which raises the lawfulness of the Council relying on general presumption that successful Syrian businessmen must provide financial support to the Assad regime. Maya Lester is part of that legal team on appeal.