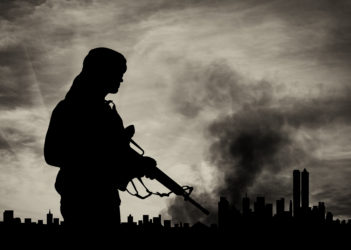 The Liberation Tigers of Tamil Eelam (LTTE) were added to the European Union's list of terrorist organisations in 2006. The LTTE brought an application to annul its designation in 2011, and all of its subsequent re-listings. The General Court of the EU has just found in its favour, in Joined Cases T-208/11 and T-508/11 LTTE v Council (judgment of the Extended Composition of the Sixth Chamber here). The United Kingdom, Netherlands, and European Commission all intervened in the case.
The Court rejected the LTTE's argument that EU terrorist legislation does not apply in situations of armed conflict within the meaning of international humanitarian law, and noted that terrorism was also condemned by international humanitarian law and that EU blacklisting legislation was not a violation of the international law principle of non-interference. The Court also rejected the LTTE's argument that the EU had picked sides in a political fight, nothing that the EU legislation does not seek to say who is right or wrong, but to combat terrorism.
However, the LTTE won because the Court found that the Council had not properly applied the two-tier process mandated by the EU legislation on terrorist designations, which requires there to be a decision of a competent authority classifying the LTTE as a terrorist organisation. In this case the Council had not assessed whether the Indian competent authority protected rights of defence and effective judicial review in a manner equivalent to protection at EU level. The Court would not permit the Council to rely on French and German decisions that were raised ex post facto, nor out of date assessments by the UK. Nor could the Council rely on its own press and internet searches as opposed to the considerations actually taken into account by the relevant national authorities (the UK and India).
The Council annulled the LTTE's designation, but suspended the effects of its judgment for 3 months in order to permit the Council to correct the error if it wished to do so. The Court ordered the Council to pay the LTTE's costs and the interveners to bear their own costs.