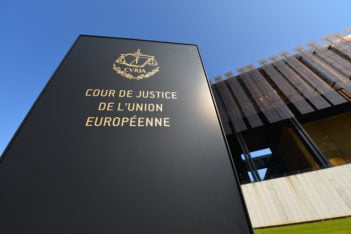 The General Court of the European Union (1st Chamber) today decided that the inclusion of the Central Bank of Iran on the EU's sanctions (restrictive measures) relating to Iran in March 2012 was unlawful and therefore its entry in the annex to Regulation 267/2012 should be annulled. Judgment here – Case T-262/12 Central Bank of Iran v Council of the EU (18 September 2014).
The Bank was at that time listed on the grounds of "involvement in activities to circumvent sanctions". The General Court said that that reason simply copied out one of the criteria for listing, but was insufficient for the Bank to defend itself or for the Court to exercise judicial review, because it gave no indication of why that reason applied to the Bank, "no details of the names of persons, entities or bodies, listed on a list imposing restrictive measures, whom the applicant assisted in circumventing sanctions or of when, where and how that assistance took place. The Council does not refer to any identifiable transaction, or to any particular assistance".
The Court declined to decide whether the additional reason given for the Central Bank's listing that was added in October 2012 (namely that it "provides financial support to the Government of Iran") was lawful. The Court will rule on that issue in another application brought by the Central Bank challenging those subsequent measures, in which an oral hearing will be held in Luxembourg on 30 September 2014.
Maya Lester acts for the Central Bank of Iran.