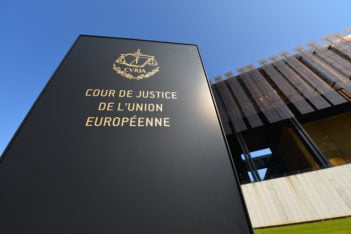 The General Court of the European Union (1st Chamber) has handed down 2 judgments in actions for annulment brought by people on the EU's restrictive measures against Belarus: Case T-646/11 Ipatau v Council and Joined Cases T-196/11 and T-542/12 Mikhalchanka v Council (both judgments, only published so far in French, dated 23 September 2014).
Both individuals said that the Council of the EU had breached their rights of defence, the duty to give reasons, had committed a manifest error of assessment, and infringed the principle of proportionality.  The Court rejected all of the arguments of Mr Ipatau, who was listed as being the vice-chairman of the Central Electoral Commission.  The Council was entitled to regard him as being jointly responsible for violations of international standards in the presidential election of 19 December 2010, given his position.
Mr Mikhalchanka won his case on one ground (the others were rejected, some as being inadmissible and others as unfounded) on the grounds of a manifest error of assessment.  He had been included for being an influential television journalist. Although the Court said that the Council was entitled to take into account the one sided nature of media reports in Belarus on the 2010 presidential elections, there was no evidence that this was the case as regards the applicant's television programme or that he was responsible for violations of electoral standards and the crackdown on opposition on Belarus (on which the EU's sanctions are based).  However, Mr Mikhalchanka remains listed; his challenges to his subsequent inclusion on the EU sanctions list were inadmissible.