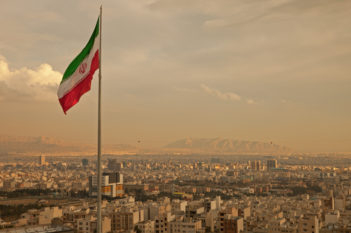 The National Iranian Tanker Company (NITC), an Iranian company that operates one of the world's largest fleets of double-hulled tankers for the transport of oil and gas, has just had its designation on European sanctions measures annulled by the General Court of the European Union. The 7th chamber, extended composition handed down its judgment on 3 July 2014 in Case T-565/12 National Iranian Tanker Company v Council.
NITC was listed in 2012 on the following grounds: "effectively controlled by the Iranian Government.   Provides financial support to the Government of Iran through its shareholders which maintain ties with the Government". The Court held that the Council had committed a "manifest error" in its assessment that NITC should be listed, because the Council had no evidence to support those allegations.
The following aspects of the judgment are worth noting in particular:
The Court rejected an argument run frequently by the Council of the EU in sanctions cases (and so far always rejected), namely that entities allegedly controlled by the government do not have standing to bring cases alleging breaches of fundamental rights.
Again in line with recent Iran judgments, the Court rejected the applicant's reasons challenge, holding that the reasons taken together made NITC aware that it had been included because the Council was linking the oil and gas sector with the funding of nuclear proliferation.
The applicant denied that it was controlled by the Government of Iran or provided it with financial support, and explained that it had been privatized and its shareholders had no government connections. The Council had no evidence to support its allegations, and the Court (as again is now common) refused to allow the Council to rely on new reasons not stated in the restrictive measures. The Court also rejected the Council's submission that simply being involved in the oil and gas sector (one of the Government of Iran's main sources of revenue) was sufficient to be providing financial support to the Government.
The Court (again as is common in these cases) did not annul the listing immediately, but suspended the effects of its judgment for a period of time in case the Council wished to rethink the basis for the designation. Oddly, the Court suspended the effects in this case until the time period for an appeal to the ECJ has expired, whereas in the Sharif University case (decided on the same day) the Court gave a two month period, not linked to an appeal.
Maya Lester acted (with Derrick Wyatt QC also of Brick Court Chambers) for NITC.